The
Selection
of our Aged Rums
---
Auténtico Nativo is rooted in Panama and the land is responsible for its essence. Our craftsmanship uses the most exclusive Caribbean rums, aged in bourbon barrels for 15 and 20 years to deliver exceptional quality.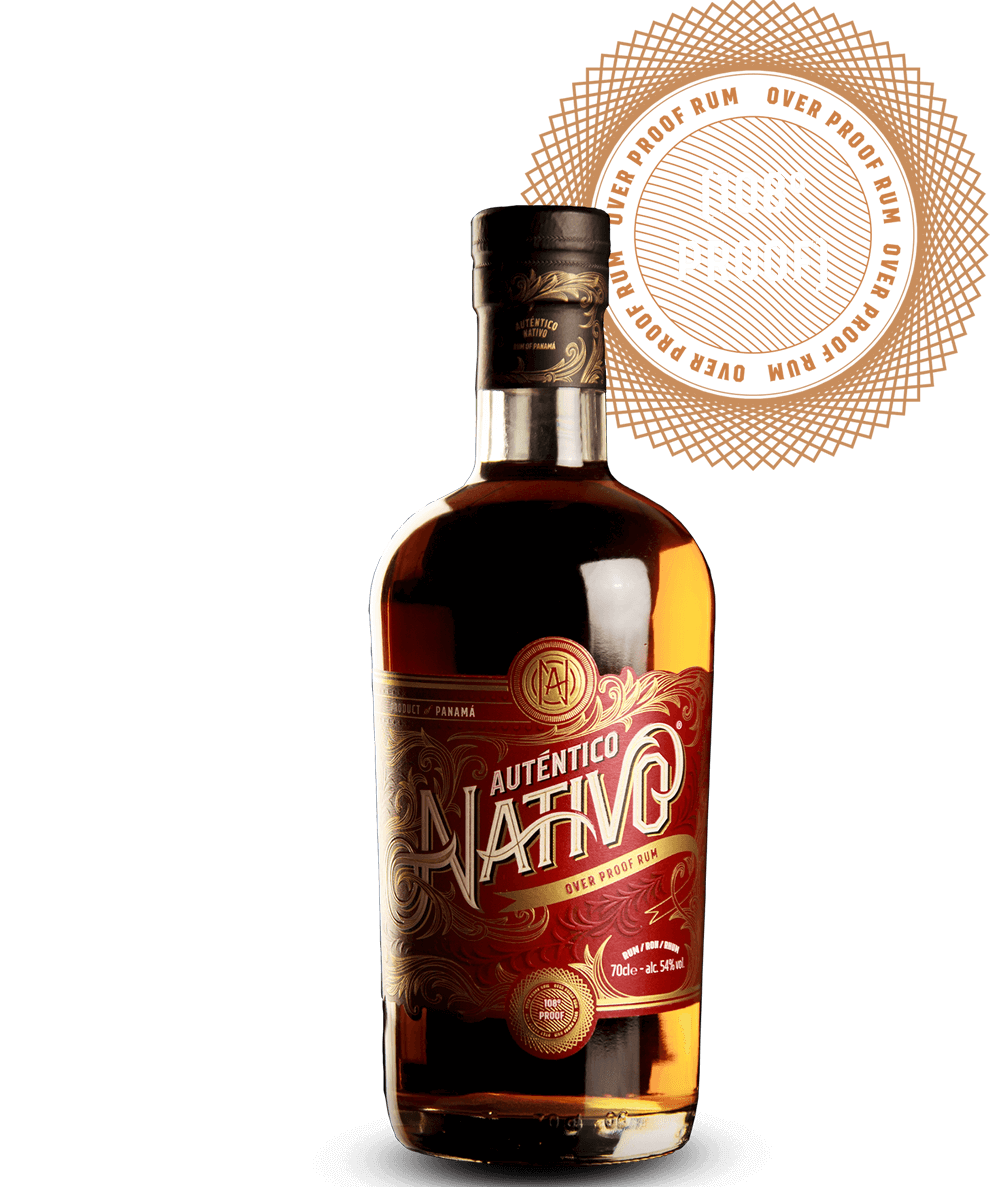 54% ALC. VOL.
---
Autentico Nativo
Overproof 108
---
Color Soft red amber
Nose Despite the high-proof, the bouquet is nicely balanced with toffee, vanilla, and dark fruits
Flavor Profile Sweet, deep, complexity of toffee, molasses, dried black figs, oak char, vanilla, tobacco, and cinnamon
Imbibe Ideal in cocktails. Also neat, on the rocks with a cigar
40% ALC. VOL.
---
Autentico Nativo
15 Years
---
Color Brilliant dark amber / mahogany
Nose Combines the softness of nuts with the strength of oak
Flavor Profile Sweet honey oak, cocoa, and citrus fruits
Imbibe Sipped neat, on the rocks
40% ALC. VOL.
---
Autentico Nativo
20 Years
---
Color Deep / dark amber
Nose Lively, toasty aromas of dark roasted nuts, caramelized peaches, and bananas
Flavor Profile The oak spice, and minerals, whole nuts, toasted cedar, and oak
Imbibe Sipped neat, on the rocks, 1-2 splashes of water, with a cigar